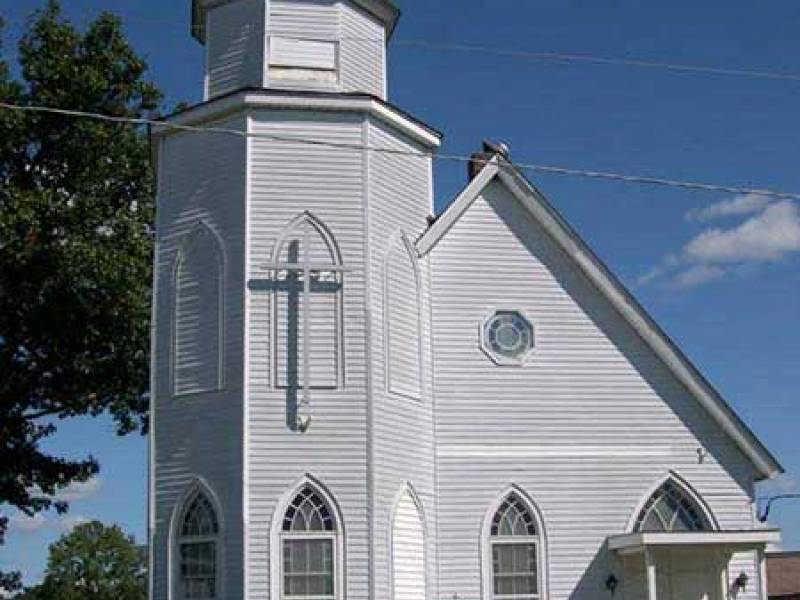 Address:
9316 Riley Rd, Marengo, IL.
Description:
Riley Methodist Church (1895), is at 9316 Riley Road in Marengo, IL [1].
Riley Methodist Church (1895) is ideal for a wedding, baptism or any religious event. Clergy and music are not provided.
Cost: $100.00/hour
(Two-hour minimum on weekends)
Terms: Renter shall pay all rental fees prior to the occupancy of the facility. A signed Rental Agreement and payment of the required fees guarantees the rental space and date.
A $50 deposit is due at the time of booking to hold date.
The total rental amount is due 30 days before the scheduled event date unless otherwise stipulated.
Failure to meet any payment deadline may result in cancellation of Rental Agreement.
CAPACITY: The User agrees to insure that no more than 100 people will be in the church at any one time.
SMOKING: There is NO smoking or open flames (i.e. candles) allowed in the church.
ALCOHOL: There is NO alcohol permitted in or on the premises.
FOOD: There is NO food permitted inside the church.
The User assumes liability for loss or damage to Society property that results from its use of the facility, and agrees to hold the Society harmless for loss or damage to the persons or property of its members or guests while at the Riley Methodist Church.
The User must provide proof of general liability via a certificate of insurance. The insurance policy shall list as Additional Insured the McHenry County Historical Society, its agents, officers, servant and employees, insofar as the operations under this contract are concerned. The amount of commercial general liability coverage in this special events policy shall not be less than $1 million per occurrence, $2 million aggregate. * For more information, contact the McHenry County Historical Society at 815-923-2267.