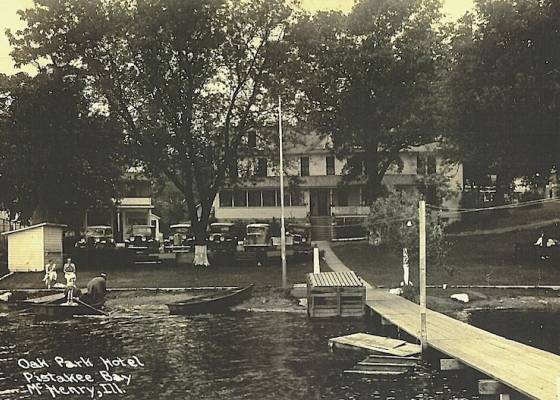 Sept. 10 – Sunday

Pistakee Bay boat tour. Leaving from Famous Freddie's, 510 Park Ave.. in Fox Lake at 1 p.m. This two-hour, guided tour points out many of the historic landmarks that captivated tourists at the turn of the century, as well as now. Learn about the geography, famed lotus beds and once thriving resort scene – all of which are chronicled in a new, two-year exhibit at the museum. Boarding boat at 12:30 p.m., rain or shine. Light refreshments included. Lunch available at Famous Freddie's Roadhouse available before boarding which opens at 11 a.m. Pontoon boats are handicap accessible and have large private bathrooms on each boat. Advance registration required. Limited seating. Maximum parties of four.
TICKETS ARE SOLD OUT
Contact the office to get on the email list for future tours.