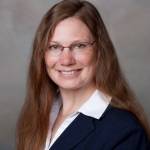 Paula Rieghns, Belvidere Township
Paula is an attorney in Marengo, specializing in family law and general civil litigation in McHenry, DeKalb and Boone counties.
She is a member of the bar associations in each of those counties and served as Boone County Bar Association secretary in 2017. She also belongs to the VFW Auxiliary.

Paula served on the McHenry County Historical Commission from 2016 to 2017, prior to moving just across the line in Boone County.

Paula writes: "I love history and especially historical buildings, because they are the foundation of what we do today."