The Greenwood Book, Vol. II
History of Greenwood Township continues by Libbie Aavang and Norine Mathey. Old homesteads and homes in Greenwood Township. The price of "The Greenwood Book Vol. II" is $35.00. Shipping and handling is $6 per book. If you want a note enclosed with the book, please send one with your order.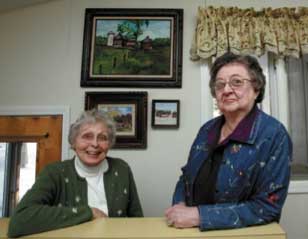 Libby Aavang, and Norine Mathey were both born and raised in Greenwood. In 2004, Aavang and Mathey published "The Greenwood Book" and published a second, " Old Homes Across Our Prairie" within a year. Both history books can be bought at the McHenry County Historical Society Museum Store.