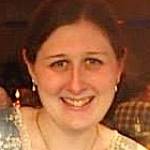 Position:
Volunteer & Outreach Coordinator
Michelle Hujer of Bensenville is our newest staff member, joining our team on Aug. 20.
Her duties include an emphasis on education – in addition to membership and managing volunteers. She brings an easy nature, a sense of humor and a genuine passion for museum work to MCHS. Her past experience includes positions at the Volkening Heritage Farm in Schaumburg, the Arlington Heights Historical Museum, Fischer Farms in Bensenville and the Raupp Museum in Buffalo Grove.
A graduate of Stevenson High School in Lincolnshire, she attended Ripon College in Wisconsin where she earned a degree in English, with minors in history and dramatic literature. Her interest include literature, working with people and animals, watching and writing films and documentaries, traveling, learning new skills, cooking, going to museums and being outdoors.