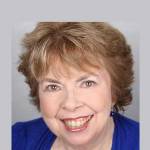 Mary Ellen Heelan, Algonquin Township
Mary Ellen Heelan, a native of Downers Grove, has had an eclectic career, starting out as a social studies teacher in Oklahoma; then moving into a 30-year career in health care. She has held management positions in operations, marketing, sales, quality and regulatory compliance in hospital, long-term care, senior housing, hospice and home health settings. She is a board-certified neurologic music therapist.
She currently owns her own business, Heelan Music, offering music therapy and entertainment. She sings and plays the piano, accordion and the hammered dulcimer.
A history major at Saint Xavier University in Chicago, she credits her maternal grandmother for her lifelong fascination with history. "She'd tell me stories about our family and about what it was like to grow up hard-scrabble Irish on Chicago's South Side," Mary Ellen said. "When I was about 10, she gave me a prayer book published in 1853 and inscribed, 'This book to be given to Mary Ellen, who likes old things including me.' That and my mom's scrapbook from an early 1930s vacation was all it took. I was hooked."
Mary Elen went on to earn a bachelor's degree in music therapy from DePaul University, graduating summa cum laude, and an MBA from the Kellogg School of Management, Northwestern University. When circumstances brought her to Cary 12 years ago, she looked for information about the county musical history and found nothing in the local library. Her next stop was the McHenry County Historical Society.
"The Society has been an invaluable resource, and I was honored and excited to be asked to join the board," Mary Ellen said.
Mary Ellen is a past president of the McHenry County Task Force on Aging and served previously on the Senior Services Associates Advisory Board. She has three children, two step-children and 10 grandchildren.