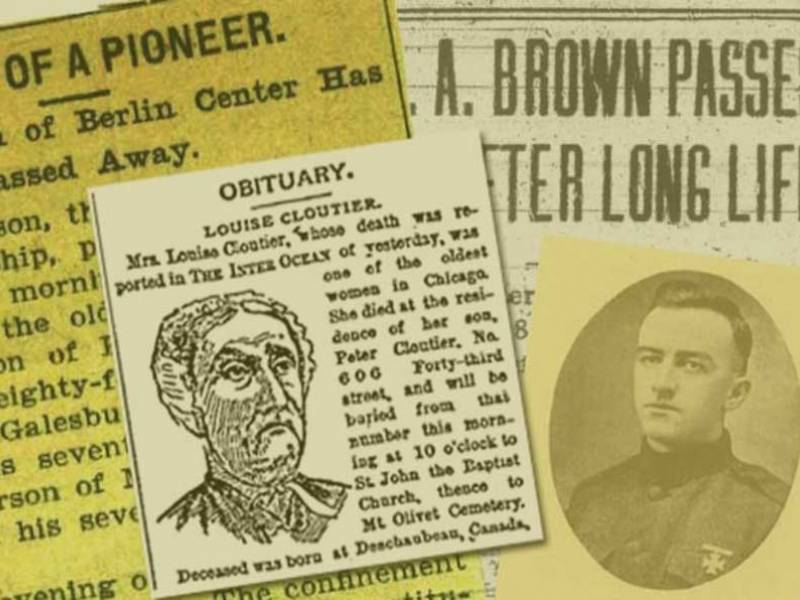 Requesting Obits
To obtain a photocopy of an obituary please: Send the name and date of the obituaries you want along with a self-addressed, stamped envelope to MCHS, P.O. Box 434, Union, IL 60180.
Please include your e-mail address and/or phone number in case there is a question regarding your order.
Each obituary costs $5 so please send a check for the total amount made out to "McHenry County Historical Society." ($5 X number of obituaries). Must be paid in U.S. dollars. If you have any questions, please contact us at info@mchenrycountyhistory.org [1] or 815-923-2267.
Note: The name of the newspaper in which the obituary appeared may not be available. Early newspaper publications were often no more than a death notice which may only contain a few lines of information. The files do not contain all the obituaries of people buried in McHenry County. Periodically as time permits, more obituaries will be added. The OBITUARY INDEX, in alphabetical order, follows: