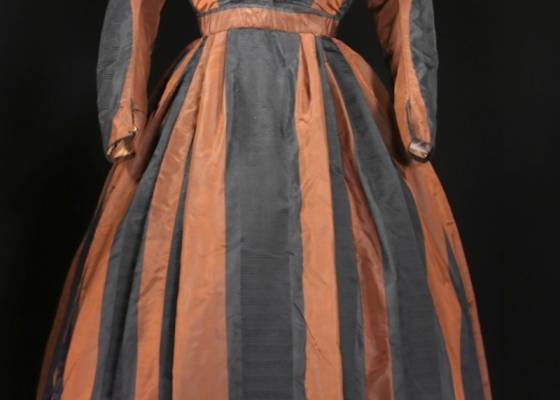 Presented by Erika Holst, curator of history at the Illinois State Museum. Americans invested a tremendous amount of labor into making and maintaining their wardrobes during the 19th century. Explore the life cycle of clothing during the 1800s: how it was created, mended, remade, washed, and ultimately recycled.
Holst, who has curated more than a dozen exhibitions during her more than 15 years in the field, will highlight examples of garments and artifacts from the Illinois State Museum's collection. After the presentation, the audience will have an opportunity to share their own clothing experiences and reflect on more modern attitudes about apparel – such as "fast fashion" and discarding vs. mending.
To register click HERE [1].