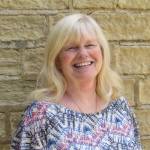 Karen Parks, McHenry Township
A McHenry County resident since 1969, Karen Parks grew up in the Logan Square area of Chicago. She and her husband, Tim, live in Wonder Lake.
Karen has devoted her life to education. She earned a a liberal arts degree from Northeastern Illinois State University, a master's degree in curriculum from DePaul University and an administrative certificate at Loyola University.
She taught primary grades, kindergarten through fourth grade for more than 20 years and was a principal of Ringwood School in Johnsburg District 12 for 13 years. She was elected to the Harrison School Board in Wonder Lake in 2003 and has been the President of the board since 2013.
Karen volunteers at several organizations, including MCHS, Helping Paws and Delta Kappa Gamma, an international educational organization of professional women educators. It was the Alpha Theta (McHenry County) chapter of DKG that increased her interest in the county historical society – fueling her desire to step up from being a volunteer to serving on the Education Committee and now joining the board.
Karen has two children, Todd and Terra, and six grandchildren, – all of whom live in McHenry County. Keeping history alive for her grandchildren, and the nation as a whole, is important to her.
"The kids don't want your stuff; things that have been passed down for generations. That makes me nervous," she said. "I want to give my grandsons a sense of their roots and an understanding about history."