A History of the 36th Regiment, Illinois Volunteers During the War of the Rebellion by Bennett, L. G. And Haigh, William M
Prairie State Press, Marengo, IL,1999. Reprint of scarce 1876 edition. Illustrated, 808pp. Shipping and handling is $6 per book. If you want a note enclosed with the book, please send one with your order.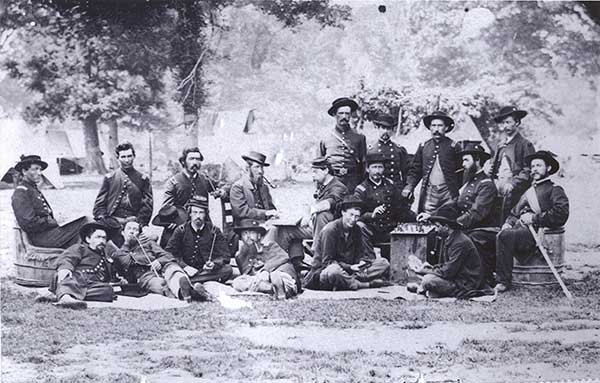 It having been suggested to Gen. Sheridan that an additional battery was needed to strengthen a certain point, "No," said the General, "The 36th Illinois is stationed there, no battery is needed.
— Page 485; Bennett & Haigh, History of the Thirty-Sixth Regiment Illinois Volunteers, During the War of the Rebellion.