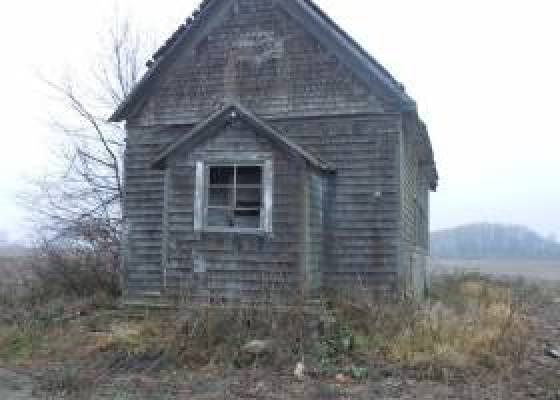 Robert Frenz, retired educator and historian from Crystal Lake, will discuss the role of one-room schools across McHenry County – especially in the Harvard area – during a 2 p.m. program Sunday, Sept. 19, for the Greater Harvard Area Historical Society, 308 N. Hart St. in Harvard. The museum, located in a former church, is located just east of Route 14. The museum is open from 1:30 to 4 p.m. Sundays. For information, call (815) 943-6141 [1].
By 1877, more than 100 one-room schools were scattered across McHenry County's rural landscape. Most farm children lived within two miles of one. In the early days, the family with the most school-aged children, by virtue of mere numbers, often had the luxury of a schoolhouse being located on their property. When those children were grown, the schoolhouse (not yet made of brick) was simply lifted and moved to another farmer's property, nearly always at a crossroads.
By 1962 the country school era was over, leaving behind buildings, former students, teachers, trustees and so many memories associated with the personal kind of education associated with the rural schools.
To order a copy of Frenz' book on historic one-room schools, visit https://mchenrycountyhistory.org/schools-mchenry-county [2].