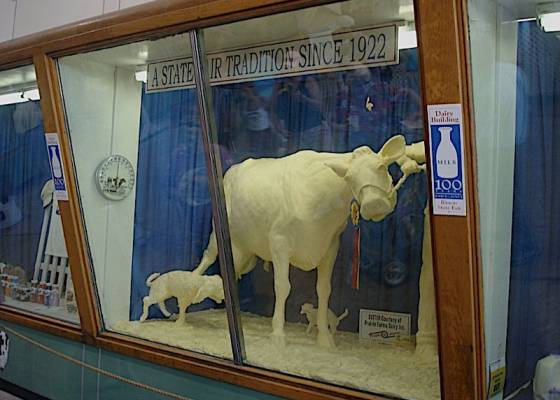 Highland Park's Catherine Lambrecht, who was instrumental in founding the Greater Midwest Foodways Alliance and the Chicago Foodways Roundtable, will present Heirloom Recipes from the Illinois State Fair.
Attendees will be able to follow the judging experience on dishes ranging from cold beet soup to real Italian polenta meat sauce to chocolate sour cream pound cake. Lambrecht will share many of the award-winning recipes and welcomes beloved generational recipes from the audience, as well.
Since 2009, Lambrecht has judged heirloom recipe contests on behalf on behalf of the Alliance in Illinois - as well as Indiana, Iowa, Kansas, Ohio, Minnesota, Missouri, South Dakota, and Wisconsin. She hopes to one day expand the effort to include North Dakota, Nebraska and Michigan.
But the project is less about the actual recipe and more about the family stories that surround it. Indeed, the accompanying stories account for half of the score.
"Without the story, there is no context," Lambrecht said. "Someone can have a really good recipe but if they do not have anything to say about it, it's not going to win."
To register, click HERE. [1]
(Registration closes at 4:30pm on March 8)