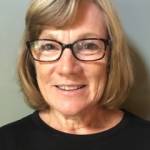 Debra Perkins Silker, Dorr Township
Deb grew up on a farm in Seneca Township that was purchased by her great, great grandfather, Cyrus Perkins, 150 years ago. Being a part of a family with such deep roots in McHenry County has provided her with a rich family history and appreciation for local history.
Deb's interest in the McHenry County Historical Society started in the 1990s when her dad, Don Perkins was the board president. He encouraged family members to get involved by volunteering them for various projects and activities.
In 2007, Deb retired from a fulfilling and rewarding 33-year career as an educator and supervisor with the Special Education District of McHenry County.
Current volunteering projects include providing gardening and nature experiences for children through the McHenry County Master Gardener Program and assisting with the Garden Glitz plant sale at the Heritage Fair.
Deb has resided in Woodstock her entire life. She and her husband, John, have two children and three grandchildren. Just like her dad, she hopes to instill the passion for the McHenry County Historical Society in her family members as well as in others to carry on the tradition.