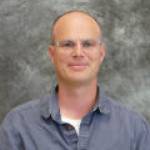 Dave Martin, Nunda Township
Dave's interest in history developed at a young age, listening to his grandfather chronicle notable family events. He was eager to learn about his grandfather's experiences as a Marine during World War II. Moreover, Dave was particularly fascinated in the background of his grandfather's farm in northeast Iowa. (His grandfather's uncle won the family farm in a poker game!)
The reality of daily life during what he considers the golden age of the American family farm, appealed to him.
Growing up on the suburban side of the intersection between increasingly suburban and rural life in McHenry county, Dave became interested in the settlement and evolution of his native county, as a point of regional comparison to the rich stories his grandfather told shared. Continuing to follow his interest in history ultimately led Dave to minor in it at the University of Iowa, and ultimately to teach high school history.
Currently he continues his career in education, in the capacity of an instructional coach for Harvard District 50l. Dave is a performing musician, whose original songs are often drawn from historical events, including war history. He has a penchant for crafting musical narratives around particularly bizarre, sometimes comical, historical events.
He is a native of McHenry County and lives with his wife, Lauren, in Crystal Lake.