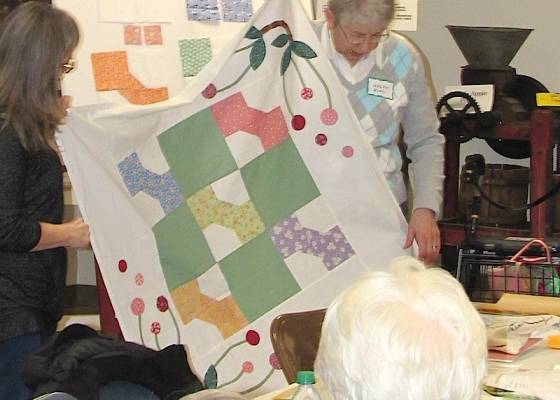 Time for a stitch
The bow tie quilt top is ready!
If you would like to observe the art of layering the quilt top, batting and backing and then pinning it to quilting frame, please come at 9:30 a.m.
Actual basting of the quilt will begin at about 10 a.m.
Food is an important part of this social gathering, too. We call it a Brown Bag Lunch. You remember sharing your sandwich with a friend? Bring something to share with your quilting friends. Maybe a sandwich, fruit, chips, dessert or veggies.

Usually we have 15 to 20 people. Here's hoping for a beautiful spring day.