---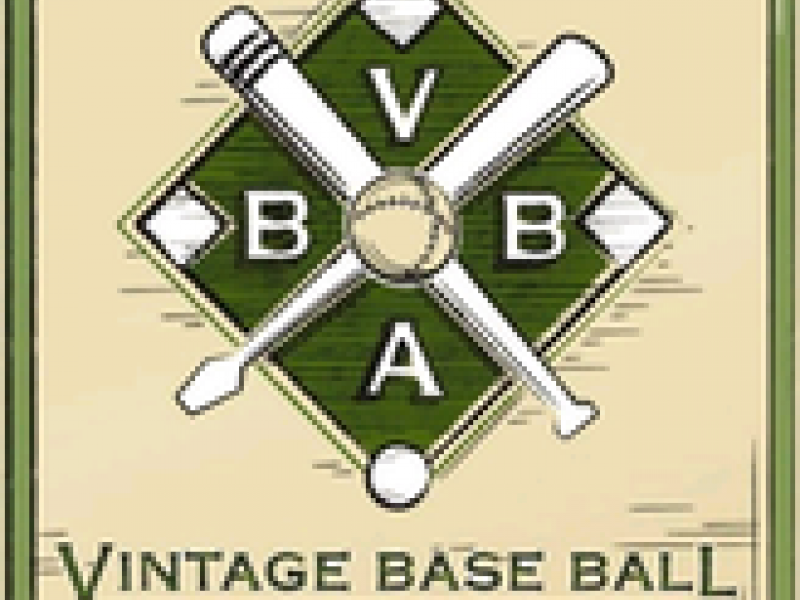 LEMONT – The McHenry County Historical Society's "Independants" base ball club traveled to Lemont Aug. 22 for a doubleheader, Civil War style. Opponents in this round-robin affair include the Lemont Quarrymen andt the Creston Regulators – too experienced clubs with experienced strikers ... as opposed to our "mighty muffins." Suffice it to say, the outcome was less than we had hoped. The company, on the other hand ...
Formed in 2013, the McHenry County "Independants" (spelled that way in a newspaper article more than 150 years ago) follow 1858 rules. That means no gloves, lemon-peel baseballs (stitches meet at the top), no pitched balls from the "hurler" and called strikes only if "striker" swings and misses. A ball caught on the first bounce is considered an out and a ball is ruled fair or foul based solely on where it first touches the ground.
Those interested in playing should contact historical society administrator Kurt Begalka at kurt@mchenrycountyhistory.org [2] or call the office 815-923-2267. All we ask is that you are fit enough to run the bases (even slowly, for you "ice wagons!") and commit to at least two matches a season – typically at home in June and on the road in August.
---
Source URL (modified on 09/09/2021 - 3:49pm): https://mchenrycountyhistory.org/1858-base-ball-0
Links
[1] https://mchenrycountyhistory.org/1858-base-ball-0
[2] mailto:kurt@mchenrycountyhistory.org
[3] https://mchenrycountyhistory.org/sites/default/files/On%20the%20bench%20in%20Lemont%20WEB.jpg
[4] https://mchenrycountyhistory.org/sites/default/files/Independants%20and%20Prairie%20Chickens%20WEB-1.jpg
[5] https://mchenrycountyhistory.org/sites/default/files/introductions%202.jpg
[6] https://mchenrycountyhistory.org/sites/default/files/Quarrymen%20at%20bat.jpg
[7] https://mchenrycountyhistory.org/sites/default/files/Introductions.jpg
[8] https://mchenrycountyhistory.org/users/kurt