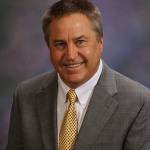 Bob Wagner, Nunda Township
Bob Wagner and his wife, Nancy, have lived in Crystal Lake for 31 years.
While Bob's ancestors immigrated from Eastern Europe through Ellis Island, Nancy, a nurse, is a Daughter of the American Revolution and a member of the General Society of Mayflower Descendants. Her ancestors include Long John Wentworth, a Chicago mayor, and one of Chicago's first settlers, Elijah Wentworth, the proprietor of the Wolf's Head Tavern on land across the Chicago River from the present-day Merchandise Mart.
Bob, former mayor of Crystal Lake, has been a lawyer since 1980 with a general practice in that city. His law office is located in the home built by Harry Senne, a Crystal Lake jeweler in 1873.
In addition to multiple volunteer activities over the years, Bob also held elective offices in McHenry County as a Crystal Lake Park District Commissioner and a Grafton Township Trustee.
Nostalgic by nature, with an interest in American history, Bob believe that in many ways the story of McHenry County is the story of America. Many of the early settlers came with very little, having to overcome incredible hardships to make a better life for themselves in their pursuit of the American Dream.
Bob is excited to make a contribution to the preservation of the pioneer spirit and colorful character of McHenry County, and he welcomes the responsibility to preserve and cherish its inspiring legacy.
"What better way [to do that] than to be part of the McHenry County Historical Society - a group that has succeeded in doing that for more than 50 years?" Bob said.